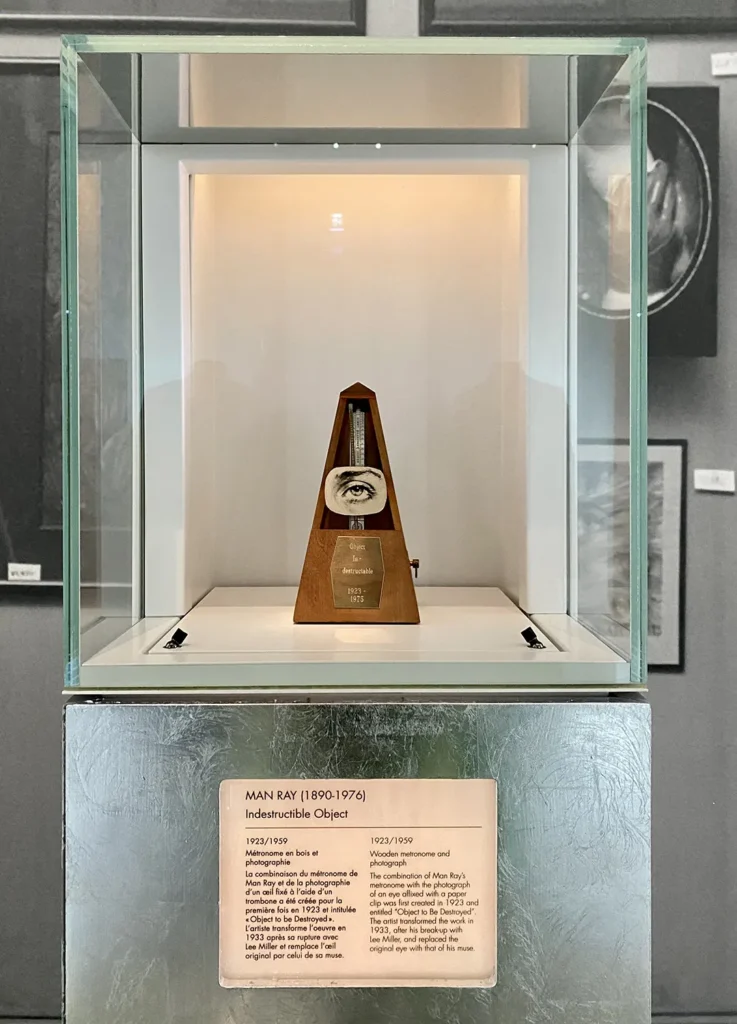 August 27th marked the anniversary of Man Ray's birthday. On this occasion, we're excited to honor the avant-garde artist who revolutionised the artistic medium of photography with his innovative techniques and imaginative creations.
Man Ray was a key figure in the artistic movements of Dada and Surrealism in 20th century Paris, where he became acquainted with Christian Dior. The artist participated in a Surrealist exhibition organised by the legendary fashion designer in Galerie Pierre Colle in 1933 – the starting point of a creative partnership and lifelong friendship.
One of most famous collaborations between the two creators was a photoshoot for Harper's Bazaar in 1947. Man Ray photographed Dior's iconic "Bar Suit" collection, capturing the essence of the New Look silhouette under a surreal viewpoint. The photographs became emblematic of both Dior's fashion revolution and Man Ray's artistic vision.
Their collaboration extended beyond photography as well. Man Ray's influence can be seen in Dior's fashion designs, which often incorporated elements of Surrealism and artistic experimentation.
The two artists shared a mutual appreciation for each other's work and contributed to each other's endeavors. Their connection was deeply rooted in each one's creative realm, showcasing the intersection of fashion and art during a transformative period for both worlds.
It thus comes as no surprise that one of Man Ray's most recognizable masterpieces, the "Indestructible Object", finds its home at the captivating Galerie DIOR in Paris.
We are thrilled that this extraordinary art piece from the historic avant-garde is presented in one of MUEVO's museum quality glass display cases. The design philosophy behind this particular display case aimed to protect this priceless artwork, whilst also enhancing its aesthetic allure. At MUEVO, we take immense pride in crafting museum display cases that elevate the essence of art. Our dedication to precision and craftsmanship ensures that timeless artworks like Man Ray's "Indestructible Object"  will continue to shine brilliantly for years to come.