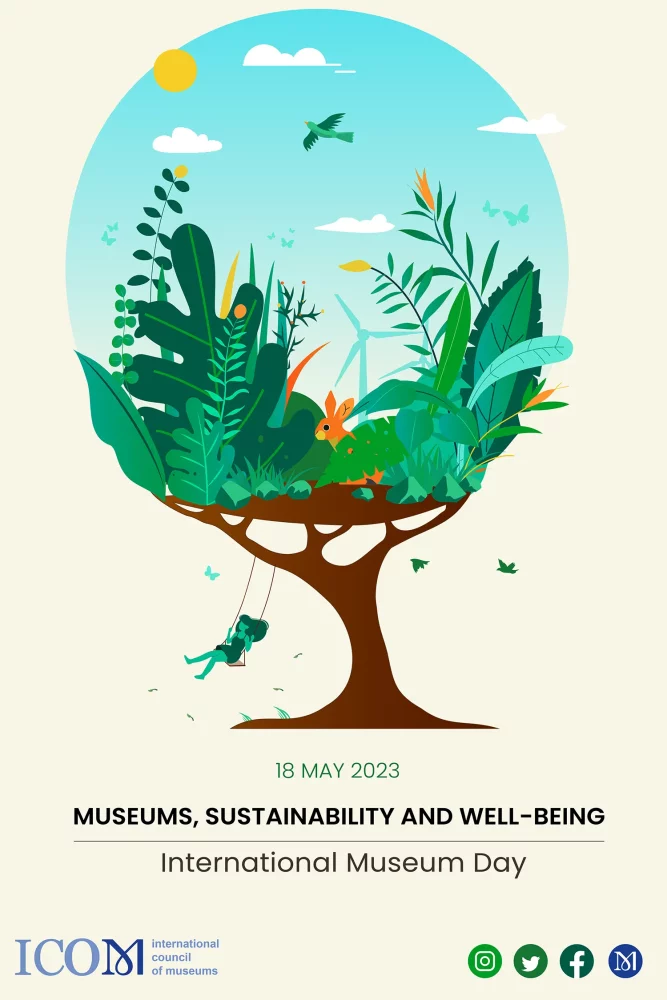 MUEVO celebrates this year's International Museum Day by launching a series of workshops for museums, cultural institutions and professionals. The aim of this activity is to highlight the importance of fulfilling certain technical criteria for the preservation and exposition of cultural goods in museum showcases and special exhibition structures.
The starting point for MUEVO's workshop cycle will be the data collected from the interested parties through the questionnaire form that has been especially developed for the optimal design of the program and is available below.
 In line with the sustainability theme of IMD 2023, the program intends to demonstrate how preventive maintenance –rendered through the environmentally correct design of a museum exhibition and the corresponding engineering of a museum display case, can contribute towards the achievement of said goal. 
 In this context, each workshop shall present a distinct topic relating to the aforementioned subject, as for example the materials, airtightness, temperature, humidity control mechanisms and lightning equipment of a structure, amongst other factors. Each topic will be examined together with the methodology implemented by MUEVO in some of its completed projects thus far.
The workshops are scheduled to begin in the fourth quarter of 2023. In the meantime, MUEVO invites all interested parties to express their preferences regarding the subject areas and practical details of each session by completing the relevant questionnaire form below. 
WORKSHOP PARTICIPATION FORM
MUEVO invites museums, cultural institutions and professionals to take part in its new workshop series, which are scheduled to take place in Q4 2023. To ensure the best possible experience for all program participants, we currently invite all interested parties to express their preferences in our especially designed questionnaire form.
 To view and complete the questionnaire, please submit your contact details:
Registrations for the workshops are now closed. To stay in the know about future programs and events, you can
subscribe to our newsletter